Un joli cadeau de plus pour vous! Nous avons réalisé un nouveau méga-kit avec une partie des filles de ma CT et il devrait vous plaire, les pages qui ont été réalisées avec lui sont magnifiques.

C'est un blog train ce qui veut dire que pour collecter la totalité du Méga kit vous devrez vous rendre chez chaque designeuse participante pour télécharger la partie qui lui correspond... Alors 1...2...3... partez!..

An attractive present furthermore for you! We realized a new mega-kit with my ct and it should please you, the pages which were realized with it are magnificent. It is a "blog train" thus what means that to collect the totality of the Méga kit you will have to go to every participating designer to download the part which corresponds to her...
Then 1.. 2.. 3.. GO!


le preview global :


Ma partie


Quelques pages réalisées avec ce méga-kit :

Delph


ABDigiscrap


Nath59


Annliz


Audrey


KitCath


Aurélie


Lyza


Taloche


Maman-de-Lena


VirJul


Sanhizanne


Kamaëlle



Ma partie à télécharger ici :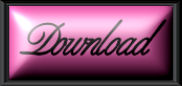 Et la liste des autres participantes ainsi que les adresses de leurs blogs pour y découvrir leurs parties :


KitCath : http://scrap-de-kitcath.blogspot.com/
ABDigiscrap : http://ab-digiscrape.blogspot.com/
Pli : http://les-scraps-de-pli-design.over-blog.com/
MelCréa : http://meldesigns.fr/WordPress/
ButterflyDsign : http://butterflydsign.blogspot.com/
Annliz : http://annliz-scrap.blogspot.com/
Audrey : http://scrapaudrey.blogspot.com/
Attention, si vous ne trouvez pas toutes les parties dès aujourdh'ui, patientez et retournez sur les blogs des participantes dans les jours à venir, il faudra sans doute un léger délai avant que ne soient faites toutes les mises à jour
Attention, if you don't find all the parties today, wait and return to the blogs of the participants in the coming days, may need a slight delay before they are made all updates